OUR HISTORY
My firm was born in 1,978 in a garage in Padua, with in pocket only an entrepreneurial dream.
The start activity was not the commerce but carpet washing. There was not the web and not even money; to win clients I consumed the keys of a small Olivetti typewriter. After a couple of years I had a wide list of shops and artisans that send their clients to me and I needed personnel. Among these I also assumed an Iranian that introduced me in the world of oriental carpet.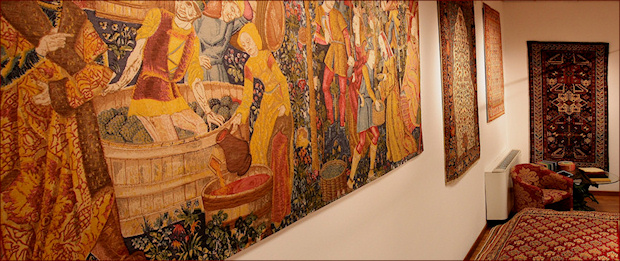 I began to appreciate these pieces observing their merits and defects, making comparisons among quality, origins, prices, etc. It becomes quite a mania. I purchased rugs for myself, above all antique one, also making some excesses. After some years I had a hundred antique pieces, splendid and expensive.
In that periodof eighties, the old site was not enough and I absolutely had to find a suitable space.
I decided to take an external space and so it was born the gallery in Prato della Valle, the greatest European square. The shop was also excellent for the carpets sale: it had four great shop windows. Then I made the show in the anterior part and on background the restorers at work.
After about ten years, with laboratory and shop in different places, it had become diffcult to follow both and, in 2002, I decided to create one unique seat: I sold laboratory and shop and I purchased a seat in the industrial zone, very close to the city center and from Padua-east exit (where we are now). The clients stopped to search parking, I would not had to race anymore because someone was waiting me, the personnel would have been available in an only place.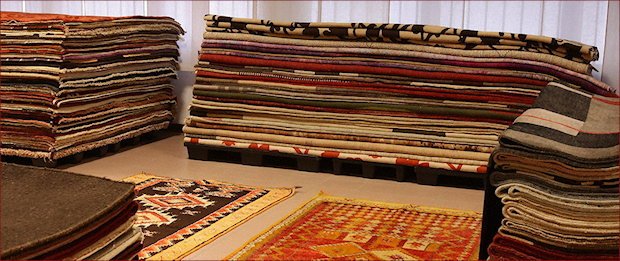 In 2003 was online our first site and I immediately understand that was appreciated, despite the photos were not good and it brings a notable number of clients. Today we are to the third site and shortly very the quarter will start. From a local handicraft activity, we now work and we sell all over the world.