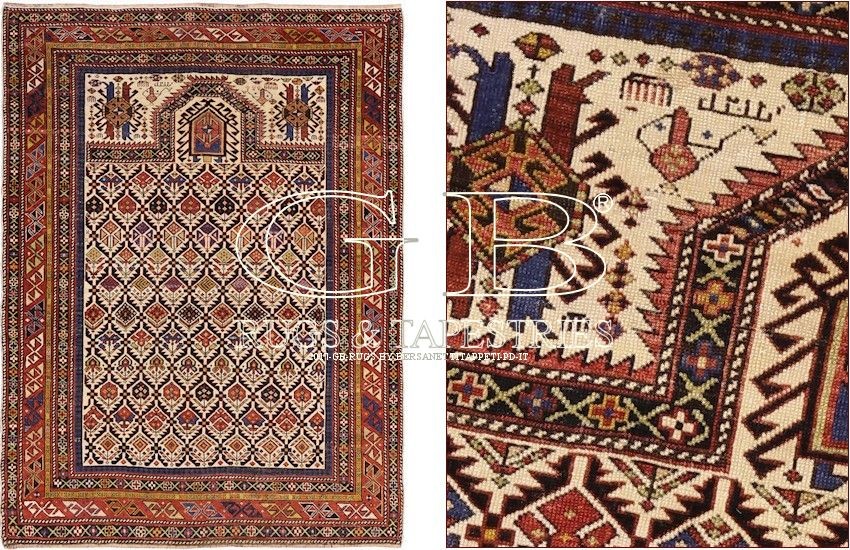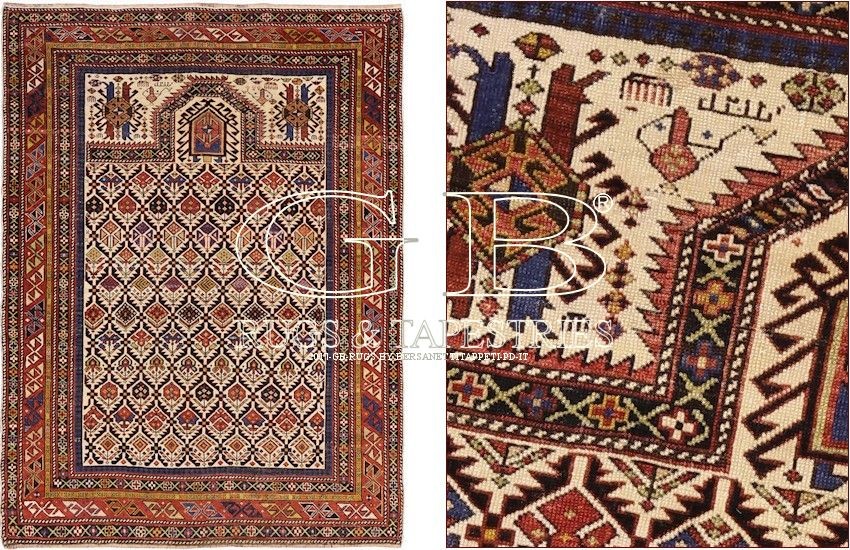 12.200,00 € iva inc.
extra UE citizens / UE companies
10.000,00 €
Technique: Handknotted
Origin: Caucasus
Age: Antique
Welft: Wool
Warp: Wool
Vello: Wool
ANTIQUE SHIRVAN PRAYER RUG. The Daghestan (literally "mountainous region") is a zone with an very ancient tradition. In the "Prayer DAGHESTAN" as this, the characteristic floral patterns, encircled by a dark lozenges network, are lined up in horizontal or in diagonal and in many varies colors that are on the fund in white. The spire of the Mihrab, that is usually in band in the Caucasian rugs, in this typology is jagged. The principal border is principal in red fund with the typical motives to "Z" formed by two stylized birds. To note, in this piece dated 1798, the great variety of the floral patterns inserted in a lozenges network with two motives lined up of time in time; the dynamics pattern of the parts destined to the support of hands and head, that it makes to suppose ritual customs; the pattern of the secondary border that returns in the band of the spire.
Send an inquiry for this item