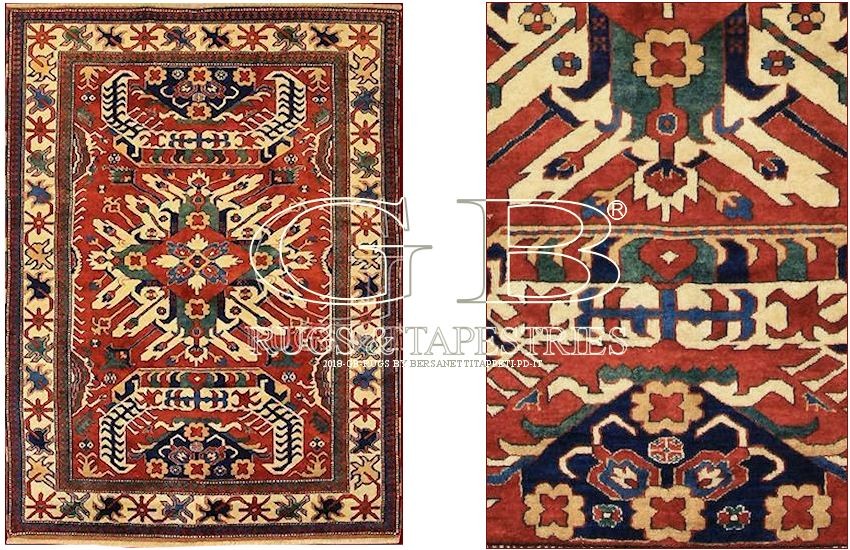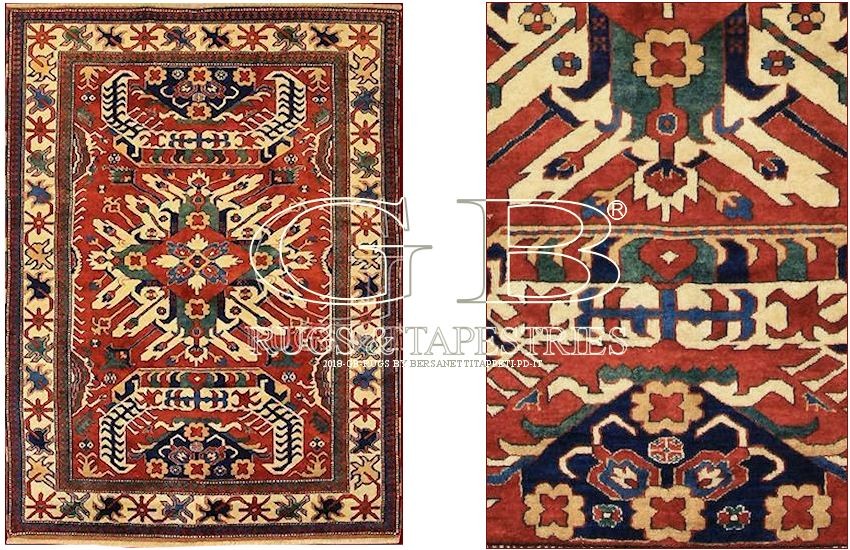 4.480,00 € iva inc.
extra UE citizens / UE companies
3.672,13 €
Technique: Handknotted
Origin: Baku azerbaijan
Age: New
Welft: Wool
Warp: Cotton
Vello: Cotton
KAZAK CELABERD caucasian rugs- The fact to be a new piece, but knotted in Caucasus with vegetable colors, make of this type of Kazak a rather rare quality since the greatest part of the new rugs with Caucasian subjects are produced in Pakistan. This piece reproduces an antique Eagles KAZAK, predominant production in Celaberd, that is characterized for the pattern of eagle, structured in a radial form and symmetrical both along longitudinal axle that transversal; so the medallion is composed by four eagles. The heads, for religious motives, are covered by floral elements; the legs, the tail and the elaborate wings are clearly recognizable. A pair of additional legs, that start from the red lozenge confers a great ornamental balance. The fund of the Celaberds is usually madder red, the inside motive to eagle is green-blue and the rays of the feathers is always white, generally also the principal border is white. The pattern of the Eagles Kazak with one medallion is the most ancient.
Send an inquiry for this item