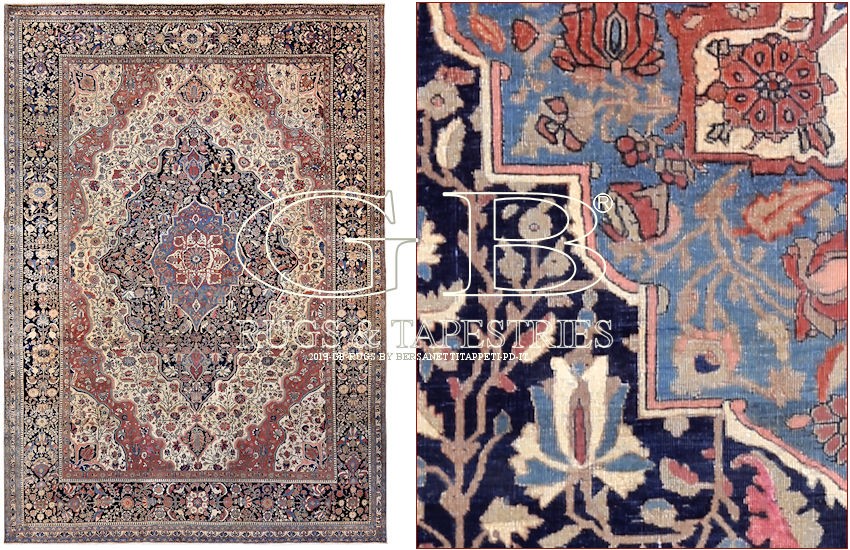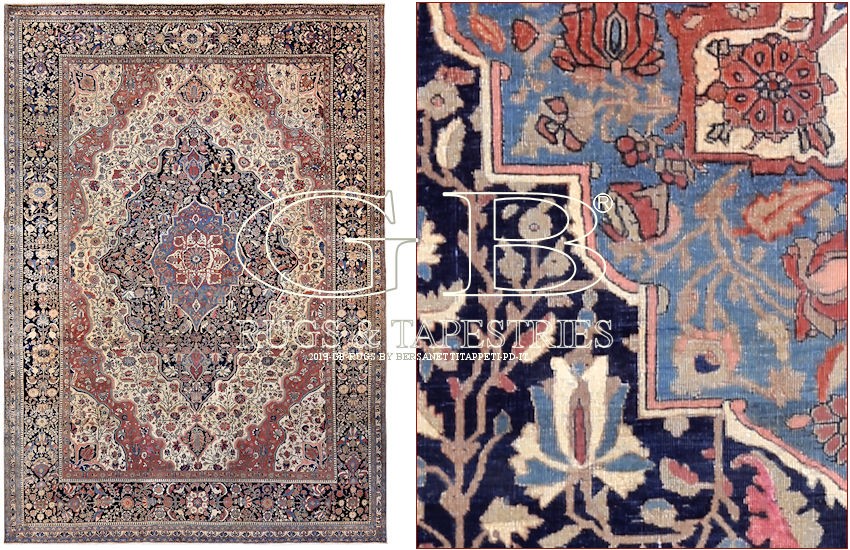 29.000,00 € iva inc.
extra UE citizens / UE companies
23.770,49 €
Technique: Handknotted
Origin: Iran
Age: Antique
Welft: Cotton
Warp: Cotton
Vello: Wool
KASHAN MOHTASHAM, mid-nineteenth century - 435 cm X 310.
Kashan Mohtasham, here is a carpet that needs no introduction, wonderful and out of the ordinary. Carpet with a dense knot attributable to Mohtasham master's factories! The very high quality of the wool has given the carpet a fleece that is so bright, so shiny that it looks like knotted with silk. It is in fact a specimen of high epoch (mid-800s) in perfect condition: it has never undergone restoration and is all in fleece. An antique carpet finely knotted, with multiple rows of edges, elegantly enclose the soft floral subject. Furthermore, the floral subject is so rich in ornaments everywhere that there is no minimum point in the rug without a design.
It is difficult today to find Mothasham kashan carpets in such a good state of preservation.
For one in excellent condition you have to see many and if you find it, of course, it costs much more than a repaired worn out painting. The combinations and the sobriety of the colors are of an unusual elegance, a true kashan Mothasham. A unique work of art, intended for very important settings, also due to its size. Most of the Mothashams have no fleece, are dried up and have several restorations. Very often, to redo the drawing, they have been painted, they appear as if they were an old crust. At Mothasham, the legendary master weaver of the nineteenth century, the most precious Kashans of the history of carpet are adhered to. To learn more, visit the
glossary pages
.
Kashan Mohtasham, detail of the frame
Send an inquiry for this item