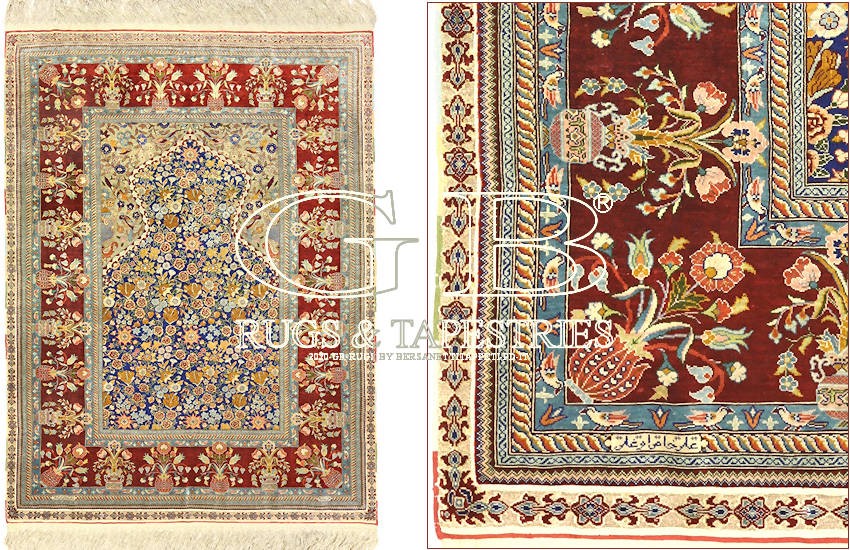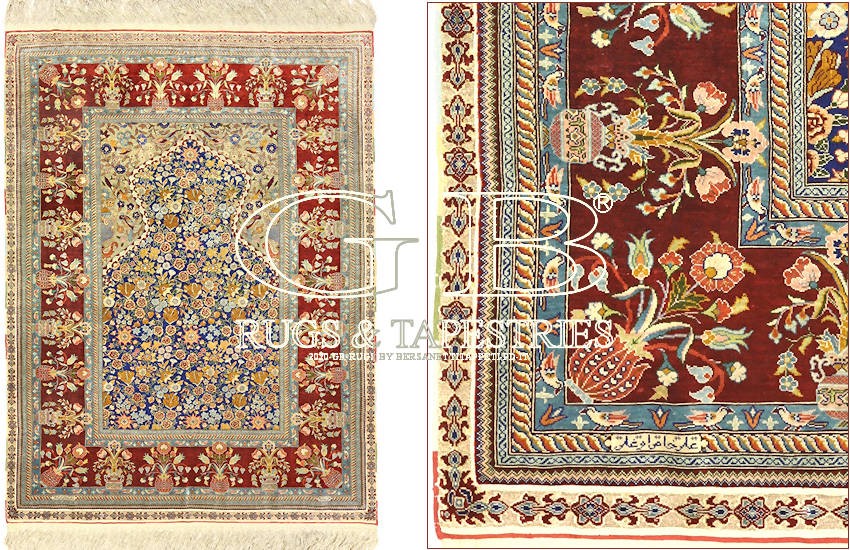 7.800,00 € iva inc.
extra UE citizens / UE companies
6.393,44 €
Technique: Handknotted
Origin: Turkey
Age: Old
Welft: Silk
Warp: Silk
Vello: Silk
Turkey - 4.76 x 3.61 ft (145 x 110 cm). Exclusive Carpets for Collectors, equipped with expertise to all intents and legal purposes Gb-rugs proposes catalog of rare and exclusive Carpets for collectors, Unique pieces on all angle: beauty, rarity, conservation. They are very difficult to find, for great experts and lovers. Morever who approaches these art works, it should appreciate them as they are and not for other reasons.
Send an inquiry for this item