Below you can read a little ' reviews storng> by our satisfied customers for products bought from us. There are also reviews of clients who have washed and restored their carpets. If you also have bought a carpet from us, or have you served us to do the washing and restoration of carpets in your home, GIVE US a few minutes of your time and leave your review staff letting everyone know how you found! Notify your experience with other people who have not yet had the opportunity to learn about the company Bersanetti carpets of Padua.
A gorgeous antique Kirman Raver 245 x 240 for G.M. of Bordighera
Mr. Andrea good morning.
Here is the beautiful Kirman placed in the house, as we had already imagined when we saw him for the first time.
My wife and I thank you for the advice and assistance you have given us in purchasing this rug and previously the equally unrivaled Tibetan saddle.
We renew our congratulations to you and of course to Mr. Bersanetti and your team.
To resent for another occasion. G.M.
Beautiful Aubusson for Albrecht DE
Dear Andrea,
the carpet arrived yesterday. Beautiful. No much difference to the antique Aubusson carpets. J
Thanks a lot.
Best regards,  Albrecht
Ancient Karabagh Ciondzoresk for P. Pierluigi from Rome
Karabagh or Ciondzosoresk with bands of clouds: it is a sumptuous specimen with as many as 7 borders, of which the penultimate is colorful in a spiral ke is an evolutionary stage of the peacock motif.
Abundance of orange hues ke have always been knotted.
AMAZING lanes!
I should write a book about this work of art knotted at the end of the 19th century, but I'll spare you.
Thanks ALWAYS! Pg
WASHED AND RESTORED ANCIENT TAPESTRY WITH MOUNTED ON THE WALL
Good evening Mr. Giovanni, I'm Barbara from Milan,
I wanted to tell her that my husband was very happy with her work and we thank her again !!
Next week we will hear from you about that carpet that you had seen and that would need to be restored … I would need a quote and if you are not shot maybe you will agree.
Good evening, Barbara
Perfect Tibetan saddle
Ancient Tibetan saddle, perfect by Mario L.G. from Bordighera
Unbelievable: today at 2 pm I was given the carpet!
We have already positioned it and it is perfect, even better than in photos.
My wife and I are thrilled!
I congratulate you again for your and your staff's careful work and for the enchanting collections of carpets that you propose.
To resent for another occasion. Best regards.
Mario L. G.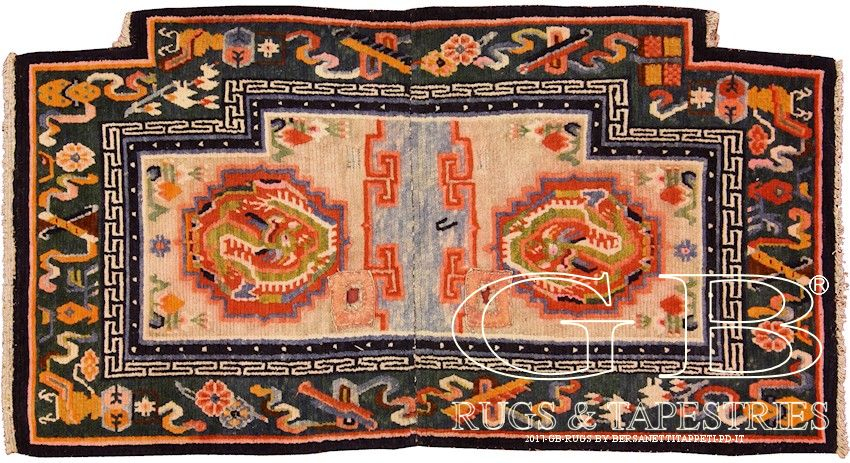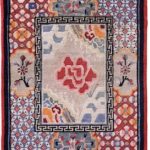 Ancient Tibetan carpet, a real delight
Ancient Tibetan carpet for Pierluigi P. from Rome
Dear Giovanni, your ancient Tibetan is a real delight and I thank you for the trust you always give me. There are no other carpets outside your wonderful scrigno created with a lot of passion for an art that does not exist more.
Hi to soon Pierluigi
Tibetan saddle carpet – P. Pierluigi from Rome
Dear John,
yesterday I received the Tibetan saddle mat: the most extraordinary I have ever had.
A SHOW !!!
A hug and see you soon ………. Pierluigi P. from Rome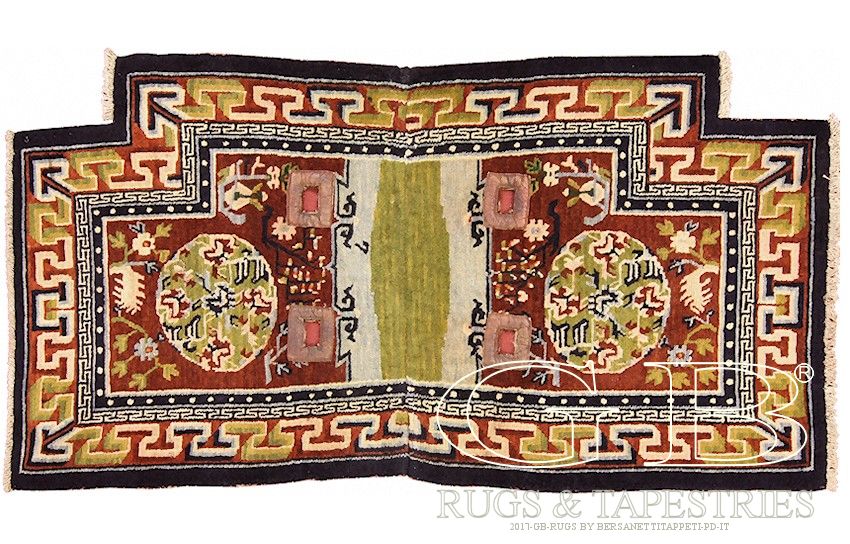 Carpets washing and restoration sig. Andrea M – Bergamo IT
Good evening Mr. Giovanni
Today, ahead of schedule, I received the two carpets that I had brought you (covering more than 400 km) for washing and repairing Isfahan.
The Azero carpet, light and blue, has literally changed its appearance, totally improving, both for the sheen and the softness of the fleece.
The repair of the Isfahan was done in a workmanlike manner, although it was really ruined. Better I could not imagine.
It was also a real pleasure to spend time visiting your beautiful company, and listening to the words of Mr. Bersanetti, from which so much passion and competence transpired.
I came out aware of having entrusted my two favorite carpets to the right people.
The proof of the facts only confirmed the first impression I had during my visit.
Money absolutely well spent.
Thank you!
Tappeti Aubusson per la signora O.d.F. di Roma
Goodmorning everyone.
I don't know who will read me, if Mr. Bersanetti or Andrea or… I don't know who, but I'm glad to show you where your carpets have been placed.
My dogs and cats are very satisfied and thank you (two of them appear in the photos). I have to say too !!!!
Thanks again and … see you next time, hoping there is.
A greeting O.d.F.
Karabag Kilim for B. Krljic – Basel Switzerland
Karabag Kilim for B. Krljic
Dear Andrea,
The Karabag Kilim has arrived – thanks a lot. I'm sending you some photos to show you the antique Karabag Kilim in place.
Thanks again and to the next,
B. Krljic – Basel

LOOK THROUGH THE KILIM KARABAG CARPETS IN THE GB-RUGS COLLECTION