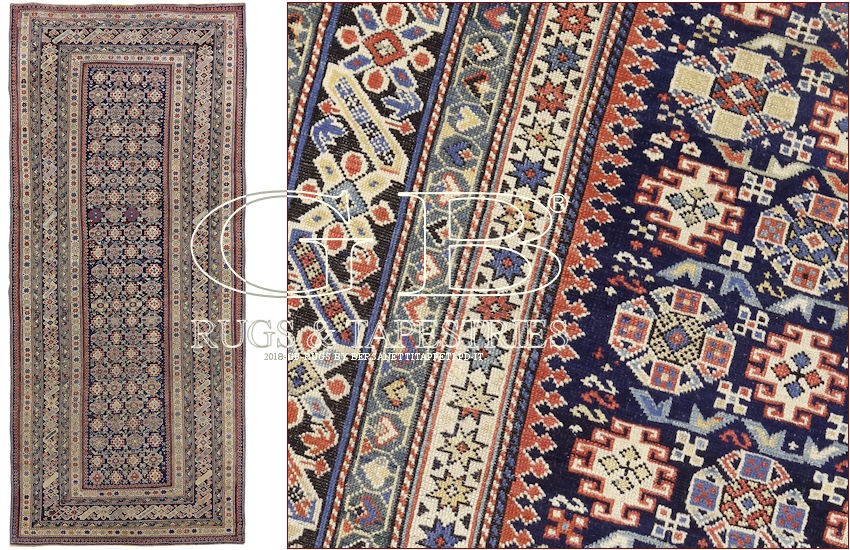 13.900,00 € iva inc.
extra UE citizens / UE companies
11.393,44 €
Technique: Handknotted
Origin: Caucasus
Age: Antique
Welft: Wool
Warp: Wool
Vello: Wool
Chichi is a site to south of Kuba, where the Chechnyans knot rugs from the little pattern, almost a mosaic. Chichi are easily recognize for the characteristic principal hem, in which the roses are alternated to diagonal bands. Typical of the field is the horizontal alignment of its patterns. In this piece, perfectly healthy and all with pile, we can notice particularly: line of minuscule hooked polygons with alternate colors and stars with eight points inscribe in circles with white fund. To note also the elaborate "biscuit" frame. Very refined.
Send an inquiry for this item