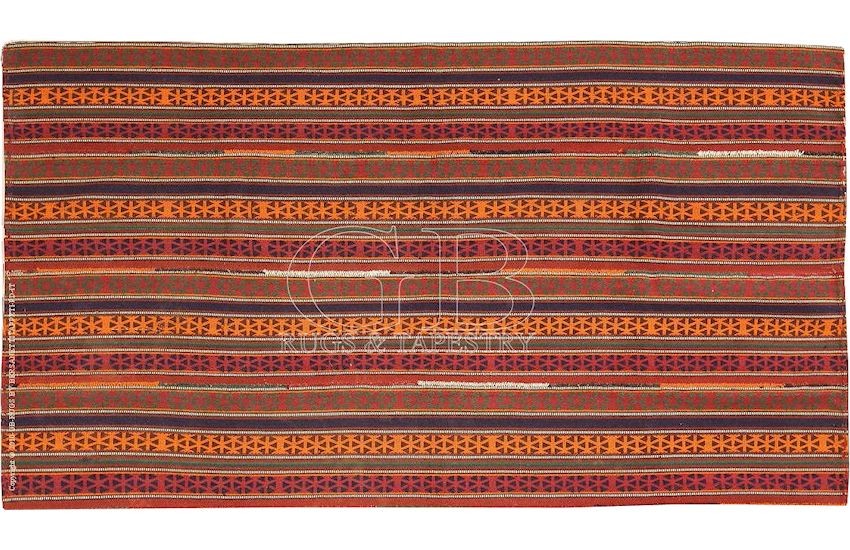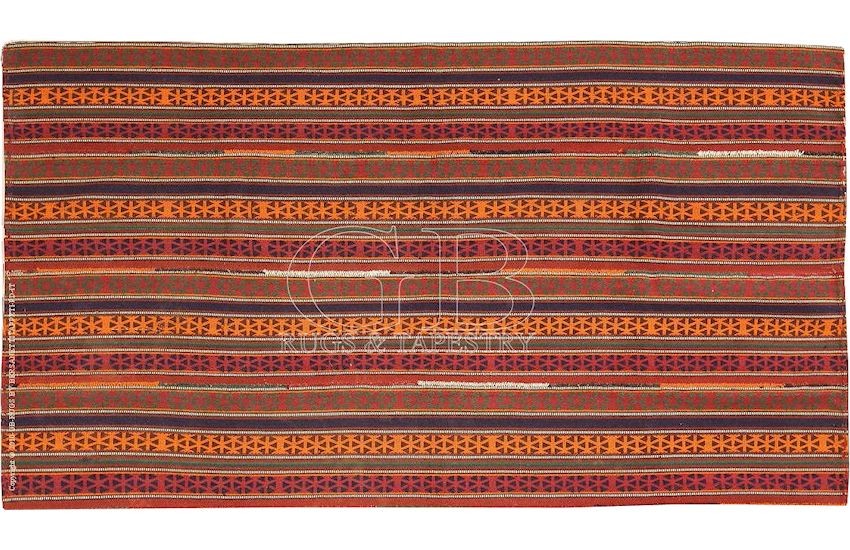 1.640,00 € iva inc.
extra UE citizens / UE companies
1.344,26 €
Technique: Soumak and kilim
Origin: Caucasus
Age: Old
Welft: Wool
Warp: Wool
The Jijim, Jajim or Cicim they are originally slightly ruled fabrics destined to manifold functions: covers, mantles, carpets... They were particularly diffused in the areas of installation of nomadic populations: in the Caucasus they were realized in the provinces most southern of the Azerbajan. The term with which are named, in use since the medieval epoch, it refers both to the specific technique with which /they were weaved (they are composed from wide strips from 15 to 30 cms., weaved with small horizontal looms and then sew the one to the others) and to their particular pattern. This exemplar is characterized entirely for the unusual patterns for the Jijims: a great variety of geometric patterns approached in rapids vertical succession inside the different strips without following a precise rule. Warps and weft are usually in thin but extremely consistent and well twisted wool, to confer to the manufactured article resistance to the usury. The turned on tones and bright and the continuous changes of color give great vivacity.
Send an inquiry for this item