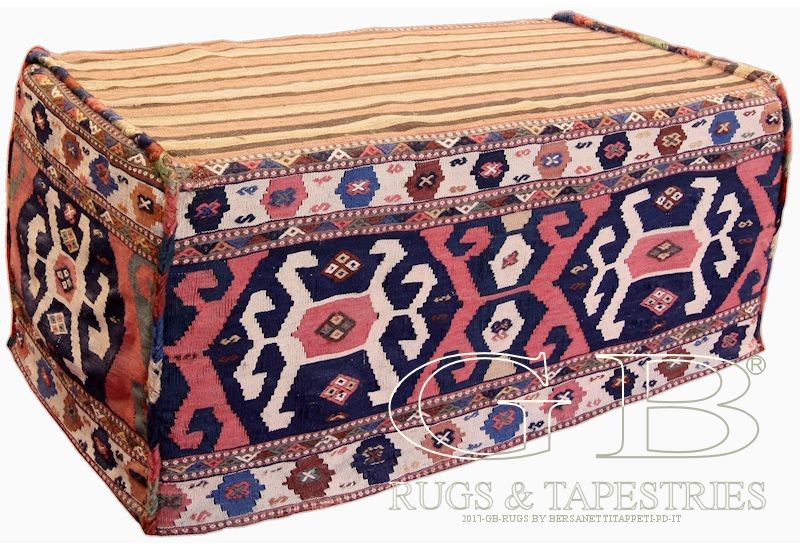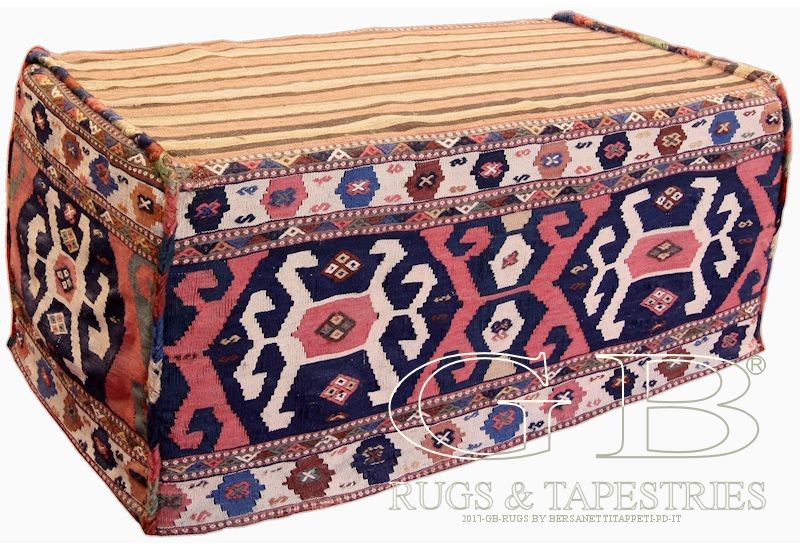 4.880,00 € iva inc.
extra UE citizens / UE companies
4.000,00 €
Technique: Soumak and kilim
Origin: Caucasus
Age: Old
Welft: Wool
Warp: Wool
The Mafrash are journey bag, connected to the traditions of the Azerbaijan and also to the populations Shasavan, in which in which were put inside clothes, covers and other household effects. Originally the MAFRASH have the form of a parallelepiped with an open side. Generally the base is a low textile, while the sides are adorned with patterns made with the different techniques of manufacture used. Usually, along the superior border strong rings are predisposed in wool through them make pass laces to close the bag. This piece of old manufacture has been made with kilim technique.
Send an inquiry for this item