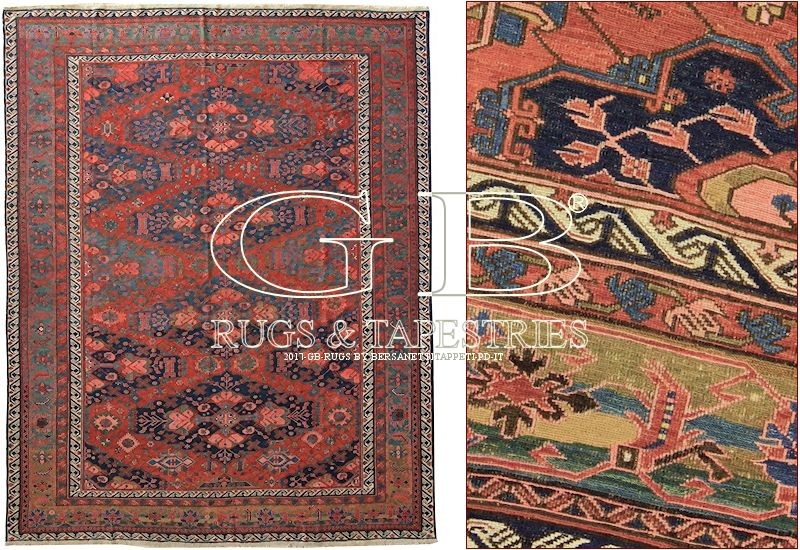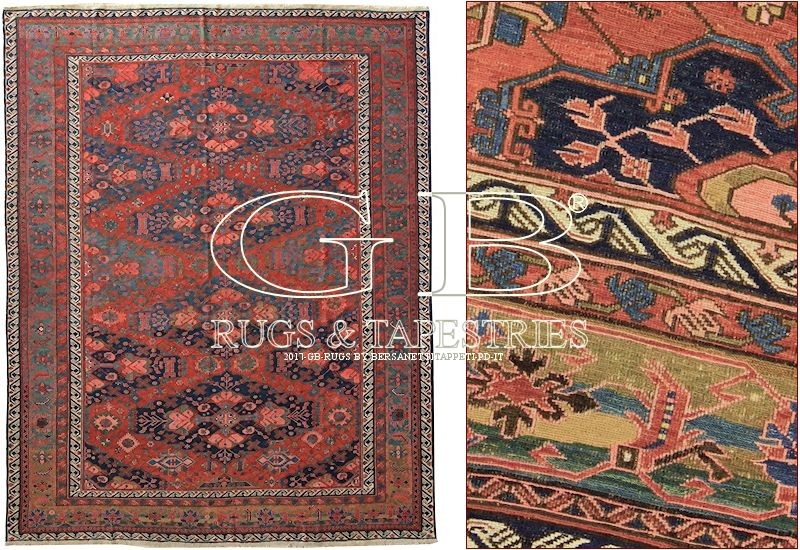 24.400,00 € iva inc.
extra UE citizens / UE companies
20.000,00 €
Technique: Soumak
Origin: Caucasus
Age: Antique
Welft: Wool
Warp: Wool
Four wide lozenges brick red lean on the field blue night. Splendid change of color of the blue field that puts still more in prominence the conjunction of two central lozenges. Particular and typical the two secondary "dog" hems that run on white field. Excellent the state of conservation without restoration.
Send an inquiry for this item