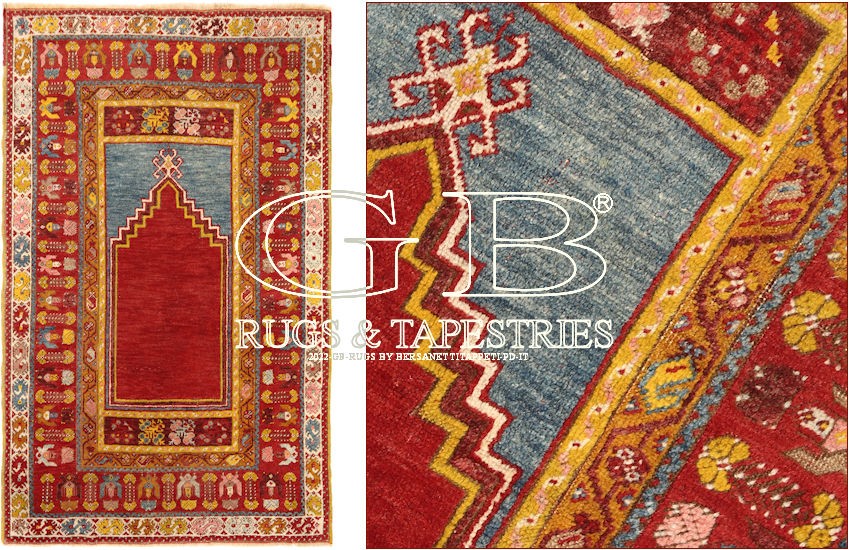 4.600,00 € iva inc.
extra UE citizens / UE companies
3.770,49 €
Technique: Handknotted
Origin: Turkey
Age: Antique
Welft: Wool
Warp: Wool
Vello: Wool
Stupendous exemplar of the famous Ghiordes rugs. It'a a piece of second half XIXth. from the clear and regular pattern that introduces perfectly symmetrical field and the typical ample hem. Peculiar to Ghiordes the homonym knot, named also "Turkish knot", used in the whole Anatolia, in Caucasus, Persia and Afghanistan.
Send an inquiry for this item