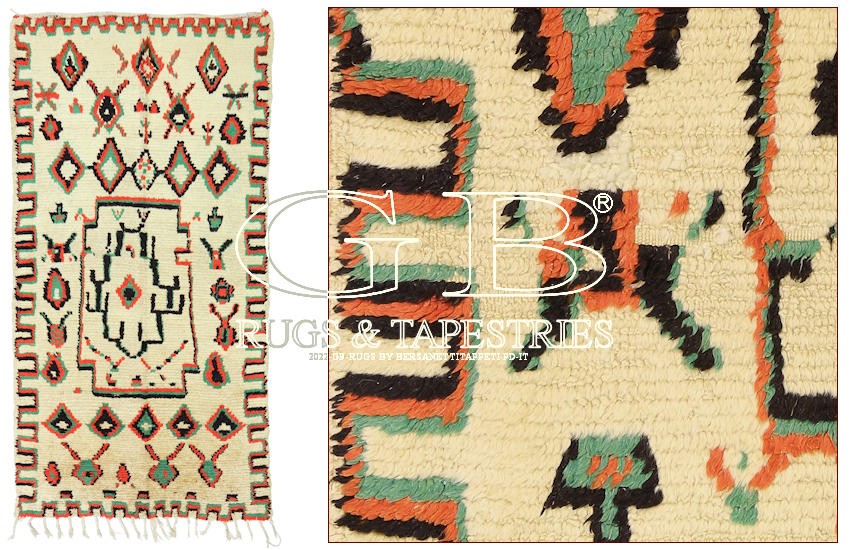 1.980,00 € iva inc.
extra UE citizens / UE companies
1.622,95 €
Technique: Handknotted
Origin: Morocco
Age: Old
Welft: Wool
Warp: Wool
Vello: Wool and cotton
Berber Tribal rug Azilal - High Atlas. This rugs are characterized for the white base and the softness of the wool together with the use cotton and other fibers use for definition of the patterns. These very often, besides following the symbolism proper of the region, are the result of the artistic inspiration of woman that created them. For this thing every rug can be considered an unique work of art and not reproducible.
Send an inquiry for this item