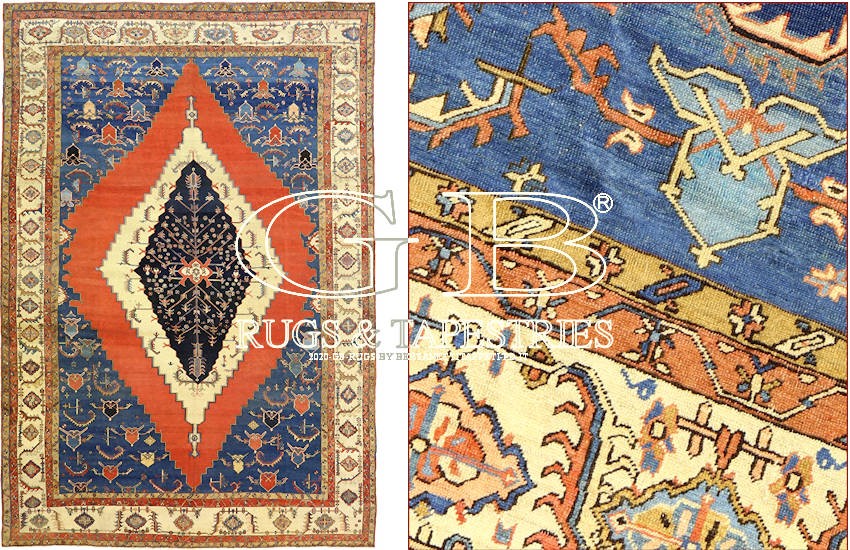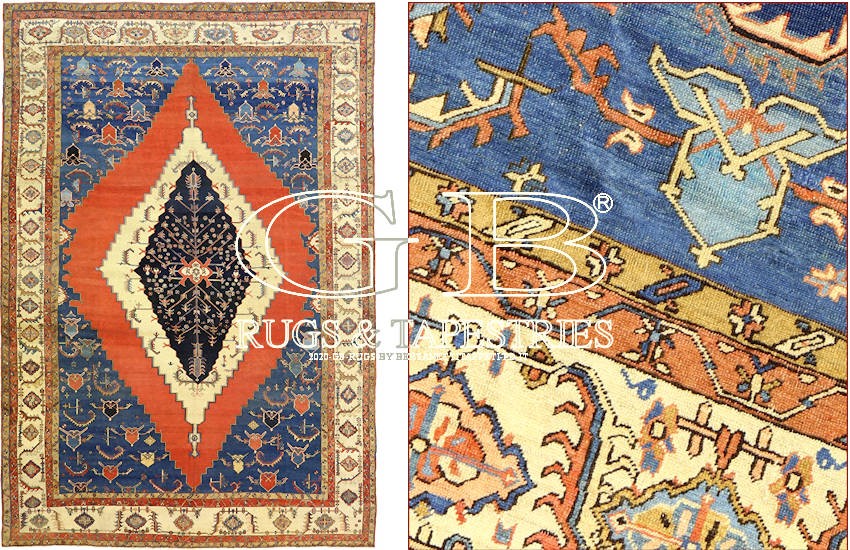 59.000,00 € iva inc.
extra UE citizens / UE companies
48.360,66 €
Technique: Handknotted
Origin: Iran
Age: Antique
Welft: Cotton
Warp: Cotton
Vello: Wool
Antique Bakshaish rug ; they were knotted beetwen 1780 and1900, of great class and elegance, sober, rare and well preserved. Bakshayesh is a place of the Iranian Azerbaijan, near Tabriz. There was knotted rugs similar to the Heritz with the field full of small stylized patterns and they was very request and appreciated on the U.S.A. market. This exemplary is a classical particular example really for the field full of symbols, salmon color frames and cantonal in various tonalities of blue and the field in the classical salmon pink typical of these rugs.
Send an inquiry for this item