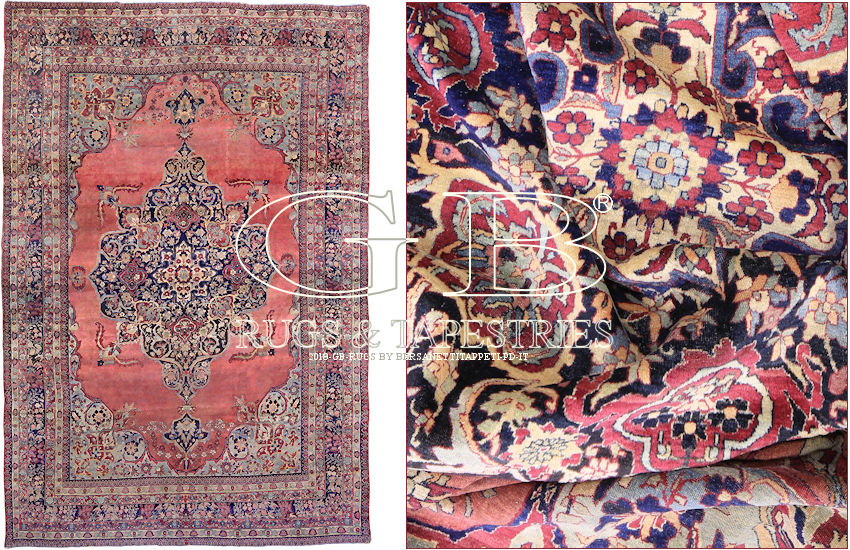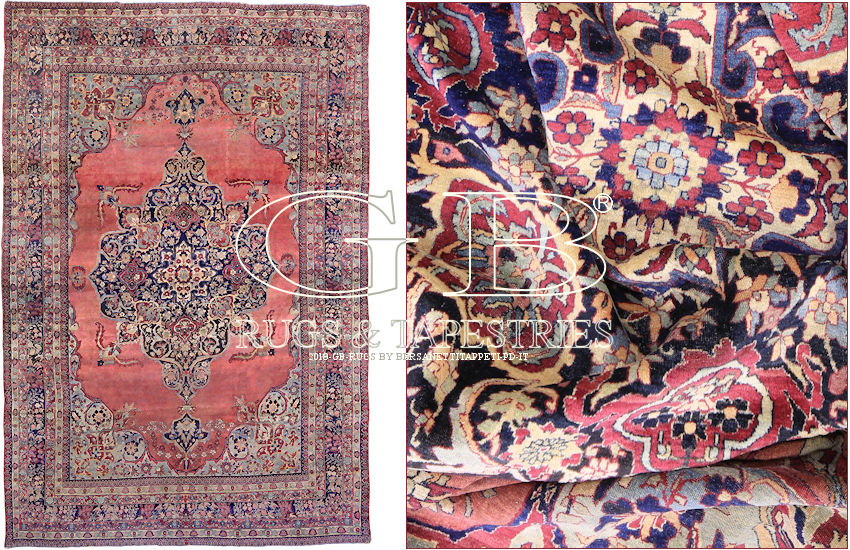 49.000,00 € iva inc.
extra UE citizens / UE companies
40.163,93 €
Technique: Handknotted
Origin: Iran
Age: Antique
Welft: Cotton
Warp: Cotton
Vello: Wool
Ravar Kerman carpet of the 18th century, cm 480 x 315
Ravar Kerman carpet of the 18th century, Exceptional! This carpet you can only see in museums. The state of conservation, as you can see in the big picture and in the details, is not what we are used to, but you have to take into account its venerable age is more than understandable ( it is a museum piece). The rug was part of the collection of an ancient Venetian noble family. Unfortunately, however, it has been somewhat neglected, but we have restored it to its former glory. The piece was restored by us because it had several holes to close and reinforcements to the structure were also needed. A carpet that is an authentic testimony of the true ancient art of the carpet. Unfortunately, there will never again be artisans able to produce carpets like this, and even materials are not of the same quality.
This ancient Ravar Kerman is so light and soft it looks like a fabric.
If on average an ancient Ravar Kerman of 15,12 square meters weighs 36 Kg, this weighs only 23 Kg, which is really very little. Kerman has for many years been an important centre of south-eastern Iran, also mentioned by Marco Polo for the weaving of silk drapes. The kerman rugs have a rich floral decoration with medallion, or boteh design, or prayer. To learn more about the location of kerman in Iran. For further information go to our
glossary.
Send an inquiry for this item