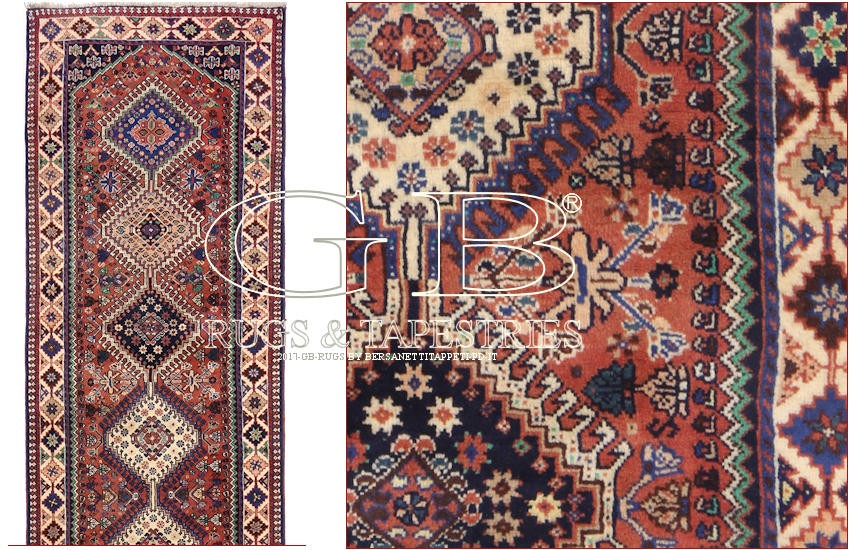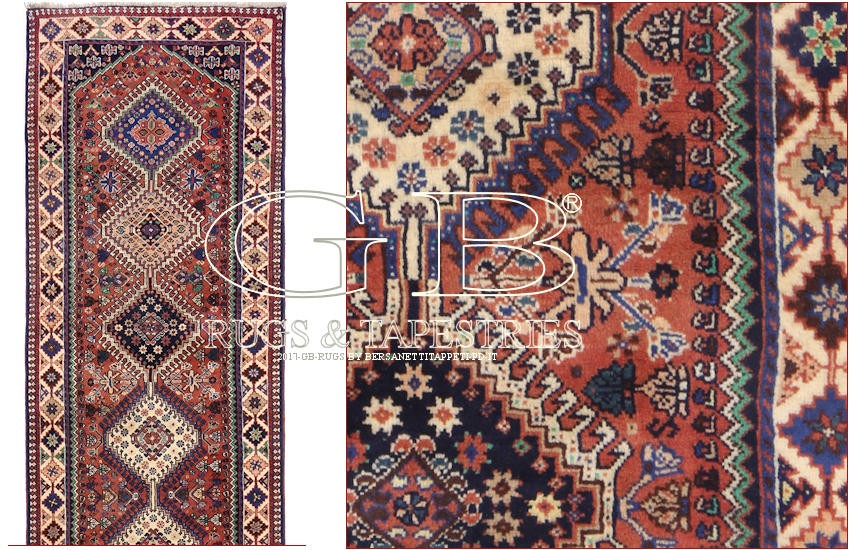 1.290,00 € iva inc.
extra UE citizens / UE companies
1.057,38 €
Technique: Handknotted
Origin: Iran
Age: New
Welft: Wool
Warp: Wool
Vello: Wool
Yalameh rugs are knotted in the south-western part of the Chahar Mahal, near Talkuncheh town. They are realized on wool structure, with symmetrical and asymmetrical knotting, middly thin. The wool of pile is elegant and extremely shining, almost silky: this detail contributes to increase of the value on the market. They characterize for the bright colors and strongly opposed. The most usual pattern is made by columns of rhomboid medallions from the profiles crossed by dyrnak similar to those of Lori rugs, but however more complexes and elaborate: often have smaller medallions inside. The detailed and asymmetrical patterns that adorn the field, remember those Qashqai of rugs.
Send an inquiry for this item