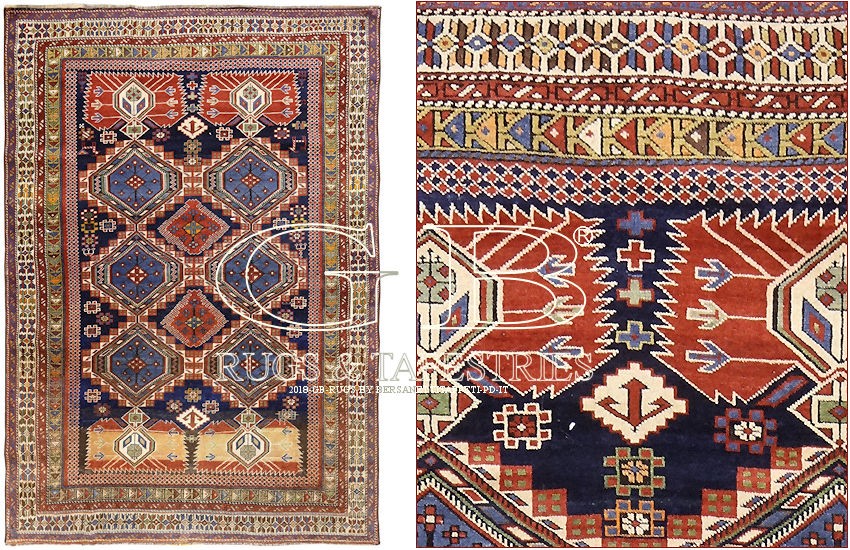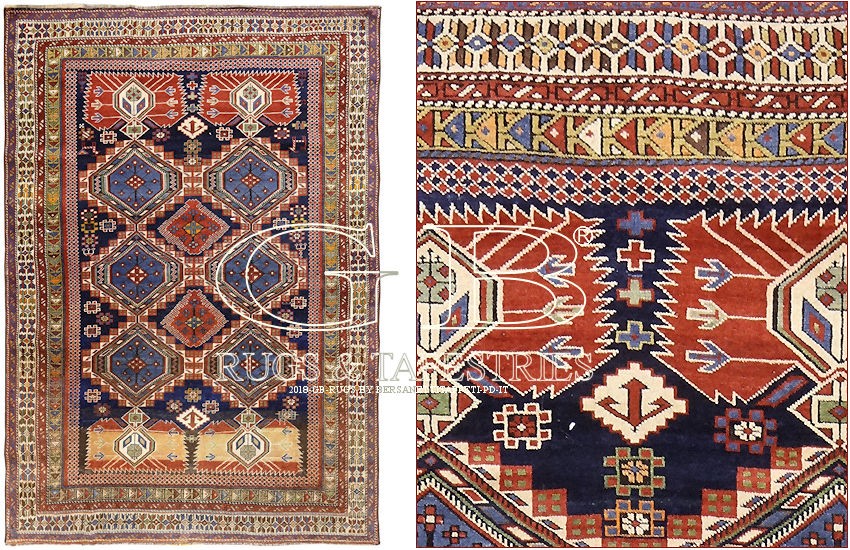 8.000,00 € iva inc.
extra UE citizens / UE companies
6.557,38 €
Technique: Handknotted
Origin: Caucasus
Age: Antique
Welft: Wool
Warp: Wool
Vello: Wool
Antique Shirvan Kuba, perfect Caucasian rug with beautiful colors.
Authentic Shirvan of the Kuba area, perfectly intact, like all the antique carpets that we propose for the rest. We see many carpets bought by customers, carpets that were already in precarious conditions not visible to the inexperienced eye. Instead in this Shirvan Kuba the heads, the edges, the fleece, the knots and no restoration at all; everything is so well preserved that it seems impossible.
As I have always maintained, we take antique rugs and offer them only if they are well preserved. Otherwise we don't want it.
With all the fakes there are, some might think that it was, but we know that it is more than authentic because we see a fake immediately. In this example the dark blue field, thickly covered with stylized animals, amulets and symbols, It is also dominated by two imposing central scaled hexagons enclosed by two highly stylized Gubpa symbols. The border, very unusual in Shirvan Kuba, is also very interesting. Exceptionally well preserved: perfect healthy, completely in fleece and without restorations. Above all this is really
an investment Shirvan Kuba
, because if you use it well it can live another 100 years. In 30-40 years will they be healthy in the world? very, very few. You can see 11 other beautiful specimens in our high-class Shirvan
Kuba collection
. To learn more, visit the
GB-Rugs Glossary

Send an inquiry for this item