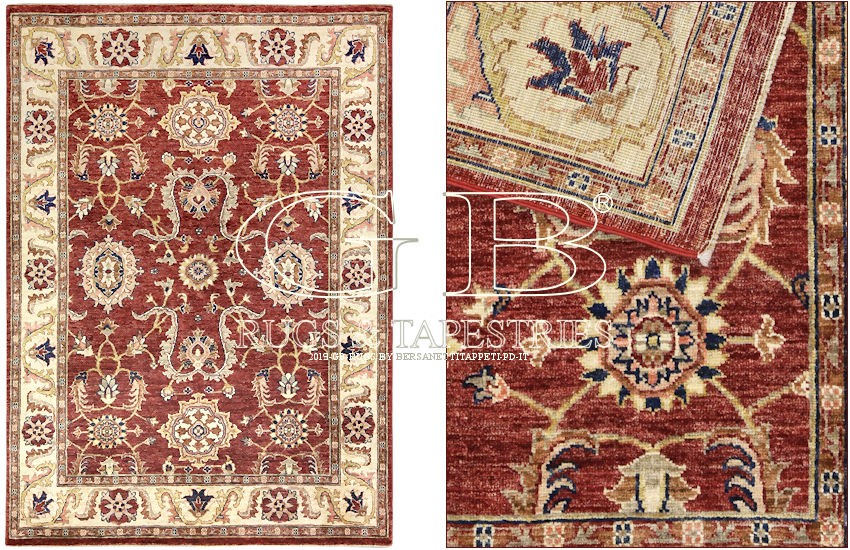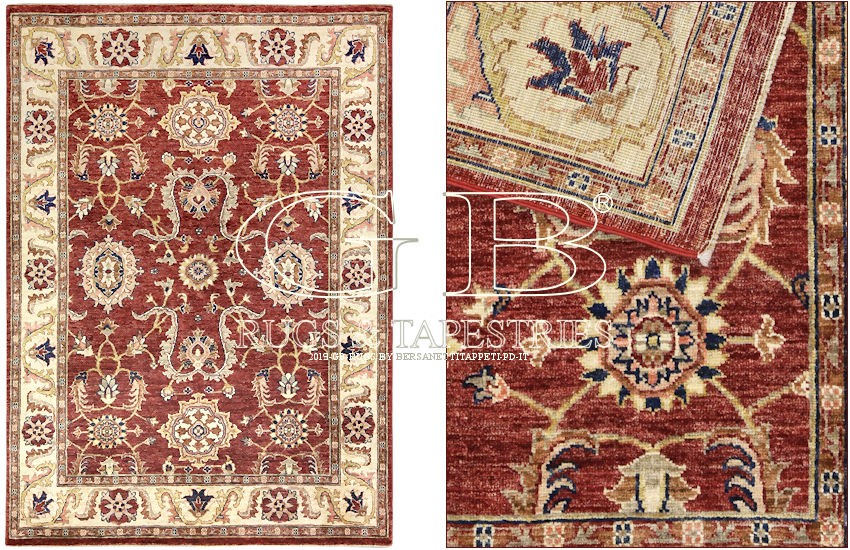 780,00 € iva inc.
extra UE citizens / UE companies
639,34 €
Technique: Handknotted
Origin: Pakistan
Age: New
Welft: Cotton
Warp: Cotton
Vello: Wool
Ziegler Floral rug without medallion with red background and beige frame
ZIEGLER RUG - is a beautiful type of hand-knotted carpets in the border area between Pakistan and Afghanistan. The floral subject is inspired by the carpets knotted between the end of the 1800s and the early 1900s in the area of Arak, in Iran.
The current Ziegler rugs also have many features of the ancient Indian Agra rugs
The name of the carpet refers to the homonymous Anglo-Swiss company Ziegler & Co, which at the time had 2500 knotters. With fine knotting and decorative designs they are suitable for both modern and classic furnishings. Only Ghazni hand-twisted wool is used for a very bright silky effect. The colors are vegetable based. To learn more about
Ziegler carpets,
go to the glossary.
Send an inquiry for this item